Address of MyGlocal FZ-LLC backed by in5 Dubai
Premises No.: HD62C
Floor Number: First Floor
Building Name: in5 Tech
Businesses Unit: Dubai Internet City
Area Name: Dubai, United Arab Emirates
Shortly About The Team Of MyGlocal FZ-LLC
MyGlocal FZ-LLC CEO is a UAE-based International startup with TOP 10 according to FemInno women CEO Olga Nayda the leader of the MyGlocal team!
Olga Nayda – CEO Gloc.al (10 best female-founded startups by Feminno) SEO/Localisation/Serverless obtainable market $15B & CBDO at Beyond Industries. Backed by In5 Dubai Tech. I'm one os the best 1000 photographers on Unsplash according to views in December 2022. I have a Product Design background and was working as a Web designer for 3 years in a design studio.
In the MyGlocal FZ-LLC key team member:
MyGlocal FZ-LLC COO and🎴 Chief Visionary Officer aka CVO Scout VC Aleksei Dolgikh
Community Unicorn witnesses: The international non-profit community of socially-relevant digital products creators 0 & Chief Visionary Officer & Co-Founder. 0 Gloc.al SEO leadgen in 100 plus countries and languages is a Search Engine Optimisation lead generation in 100 plus countries and languages 0 who in5 Dubai incubated Search Engine Optimisation & Localisation & Serverless $ TAM 20 trillion Glocal Business to Business Software as a Service. The Information Technology Infrastructure Library (ITIL), Business Development, Requirements / Documentation, One-on-one, Open Source Software (OSS), The Cloud Native Computing Foundation (CNCF)
MyGlocal FZ-LLC CTO Vladislav Polyakov
Technical Director and Senior Software Engineer from Minsk, Belarus, working in web development, internet marketing and business automation.
I like to solve complex problems, work in a team and delight people. When you look at the results of my work, you are smiling.
As the CTO Vladislav Polyakov job is to build your website so that it is super fast, functional and user-friendly but at the same time attractive. Moreover, I add a personal touch to your product and make sure that is eye-catching and easy to use.
My goal is to realize all your desires and needs. Tell you "Yes", when the others say "No".
About The MyGlocal FZ-LLC Unique Technology
"Gloc.al ONE" is International-SEO-As-A-Service Tool for Businesses Worldwide. 88+ languages. 100+ countries with the lowest ping ever <50 milliseconds (Cloudflare Serverless Tech Networks in 275+ biggest cities in the world connected to the fastest internet plus Starlink from Elon Musk)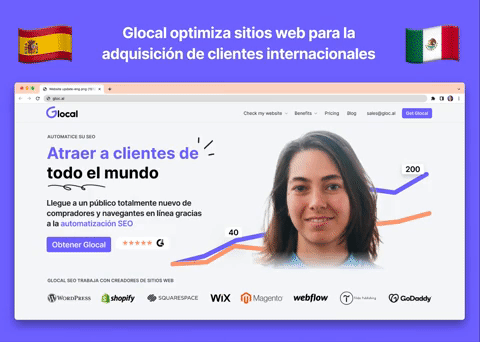 Details about the technology and business benefits: Easily implemented in Shopify, Magento, WordPress, Wix, Tilda, WebFlow, Squarespace, GoDaddy
Domains Localisation — we buy local domains for your website. What's local domain in Gloc.al ONE? Gloc.al ONE Local domains are country code top level domains (ccTLDs), like .FR as the local France 🇫🇷 domain OR city code top level domains, like .NYC as the local New York City 🌆 domain!
Translation Localisation — The Gloc.al Cloud Platform will be able to translate all the pages of your website using artificial intelligence in 90+ languages on the fly. This is once Gloc.al has connected to your website.
Meta-Tags Localisation — we use different tags to make sure your website is HIGHLIGHTING by local search engines. Glocal Open Graph Protocol (OGP.ME) optimisation, schema.org, and others)
Meta-Data Localisation — we use different injections inside metadata to make sure your website is COMPLETELY VISIBLE IN local search engines.
Niches Link-building Optimization — we create databases with different versions of your website so they promote each other. Gloc.al also build the database with all page links with business and page niche thematic and connecting different domains in one network with correct
Our Serverless Network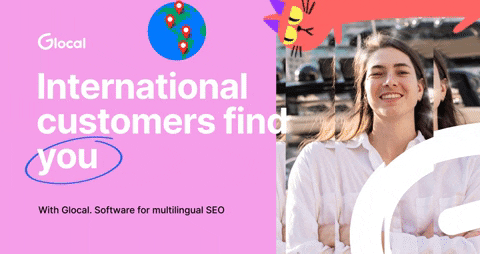 Glocal team works to make gloc.al an amazing assistant on the marketing journey and even more. So you can connect today and cover 95% of your SEO setup. Connect Glocal